The Artery
A public art commission of six designs, laser cut into steel panels, telling the history of Hopkins through vehicles. 2017 - 2018. On permanent display, 8th Ave & Mainstreet, Hopkins, MN.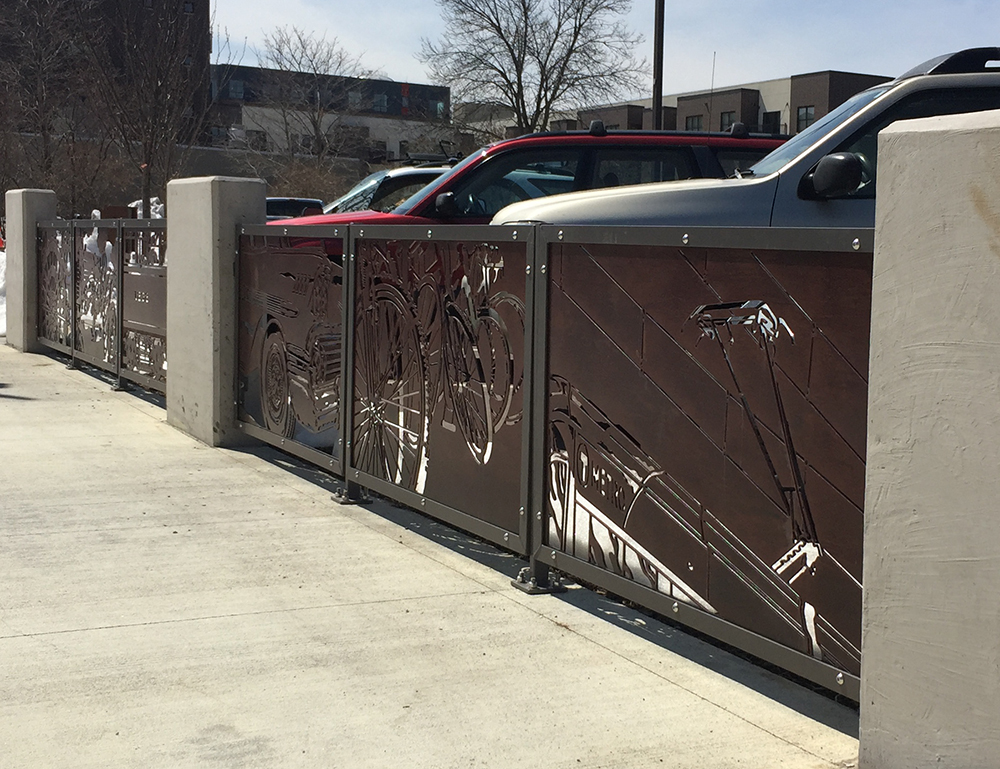 Pictured here are the final screens and the original black and white drawings. Thanks to Jim Clark, Genie Castro, Meg Beekman, and especially Gene Zopfi, who let me photograph his collection of steam engines and tractors.
This Lawn Is My Lawn, collaboration with Preston Drum
This Lawn Is My Lawn was a collaborative installation by Russ White and Preston Drum in the basement of the Casket Arts Building in Minneapolis ahead of the 2016 presidential election. Each of the three lawns represented Democratic, Republican, and Independent voters. Wood, cardboard, & paint; roughly 8 x 16 x 4'
Read more in Jenna Ross's write-up in the Star-Tribune.